We Are
Midtronics
We live our values: Curiosity. Leadership. Integrity. Partnership. We question the way things "have always been done" and create our own innovative solutions to meet tomorrow's technologies head-on. It's in our DNA.
A MESSAGE FROM MIDTRONICS FOUNDER & CEO
At Midtronics, our entire focus is developing and producing leading edge battery management equipment and services for the global automotive industry. We have now become the leading provider of equipment to service electric vehicles.
Midtronics was founded in 1984, and soon thereafter we acquired a battery testing technology from Motorola that allows a technician to diagnose the condition of a lead acid battery by measuring its electrical conductance. Working with customers and users around the world our engineering team invented the world's first digital battery tester which has become the standard for automotive battery and electrical system testing. This led to the development of many successful new battery management products and services. Our advancements in testing, diagnostic charging, monitoring, and analytics have provided value across the entire battery lifecycle in automotive, heavy truck and motor sport industries.
The Midtronics brand has become synonymous with vehicle battery maintenance around the world. As the global leader in the industry, we have invented numerous advances in battery management that are covered by over 200 US patents as well as patents in Europe and Asia.
Since the introduction of electric vehicles, Midtronics has pioneered products that are used for the service and maintenance of lithium-ion batteries in hybrid and electric vehicles. Partnering with automotive manufacturers around the world, our maintenance equipment has become essential tools for dealers servicing EVs.
Our team listens to the needs of customers. Our curiosity fosters innovation. We are ready and committed to meet the needs of the automotive industry as the world transitions to electric vehicles.
Our future is electric!
Steve McShane
CURIOSITY
Our creative spirit is fueled by listening, experimenting, learning, and understanding.
LEADERSHIP
We act with courage, empathy and conviction while taking ownership and empowering people to exceed expectations.
INTEGRITY
We conduct business with respect, openness, honesty and high ethical standards.
PARTNERSHIP
We build strong, collaborative relationships that unlock great potential and unique value.
Introduced first battery tester designed for stationary batteries, beginning our stationary business
1984

1986

1989

1990

1992

1994

1996

1998

1999

2001

2002

2003

2004

2005

2006

2008

2009

2010

2010

2012

2013

2016

2017

2018

2019
Midtronics is focused on developing technologies to improve the way batteries are tested, charged and managed, making us the battery technology partner of choice for the world's leading automobile and heavy truck manufacturers, vehicle service organizations, and battery manufacturers. Midtronics and our products have been consistently recognized for innovation and product design excellence, earning multiple industry awards.
2019
CPX-900 Battery & Electrical System Analyzer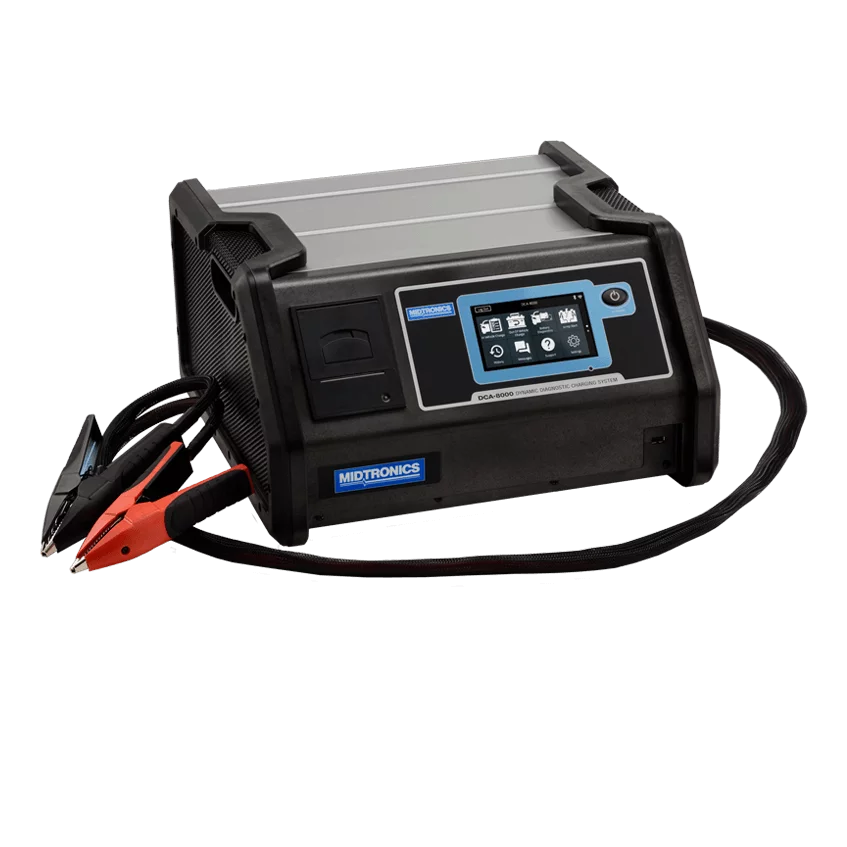 2018
DCA-8000 Battery Diagnostic Service System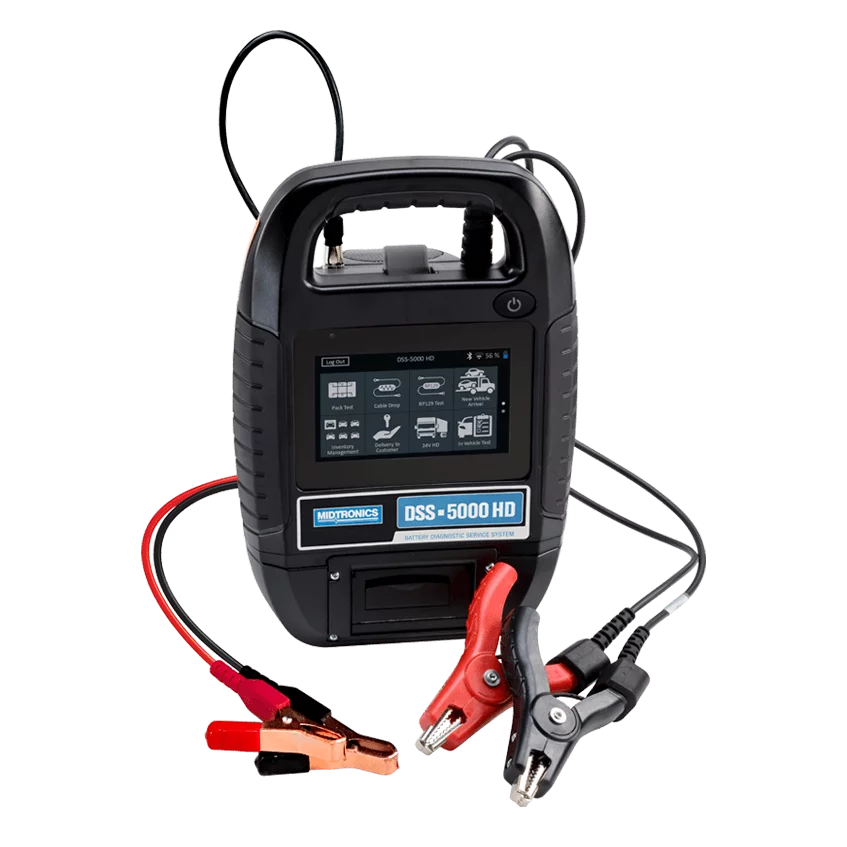 2017
DSS-5000 Battery Diagnostic Service System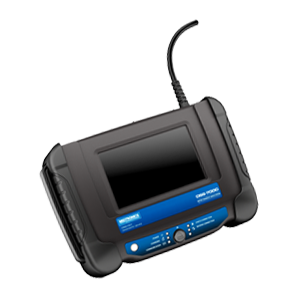 2014
DSS-7000 Battery Diagnostic Service System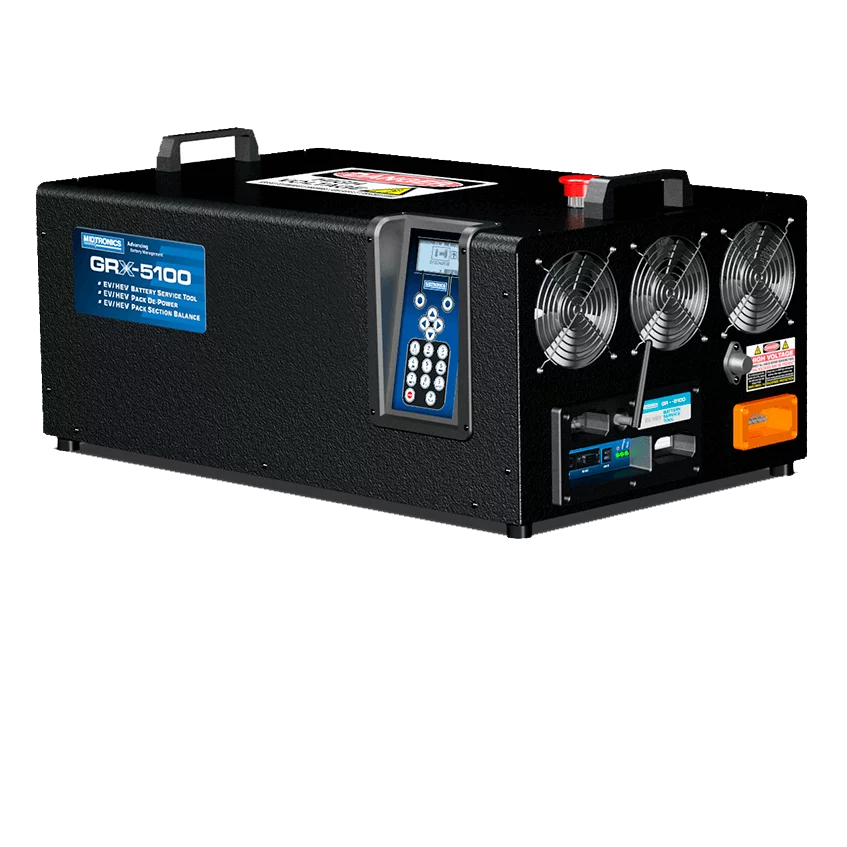 2012
GRX-5100 EV/HEV Battery Service Tool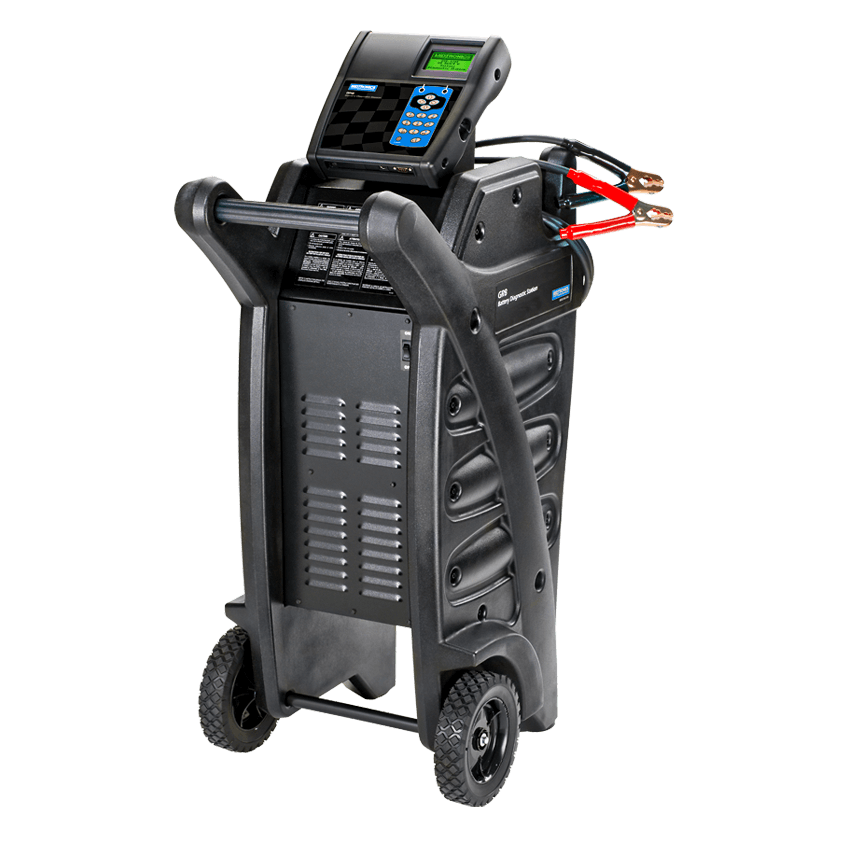 2008
GR8-1200 Battery Diagnostic Station
2007
IDR-10 inGEN Diagnostic Data Recorder
2005
inTELLECT EXP Electrical System Diagnostic Analyzer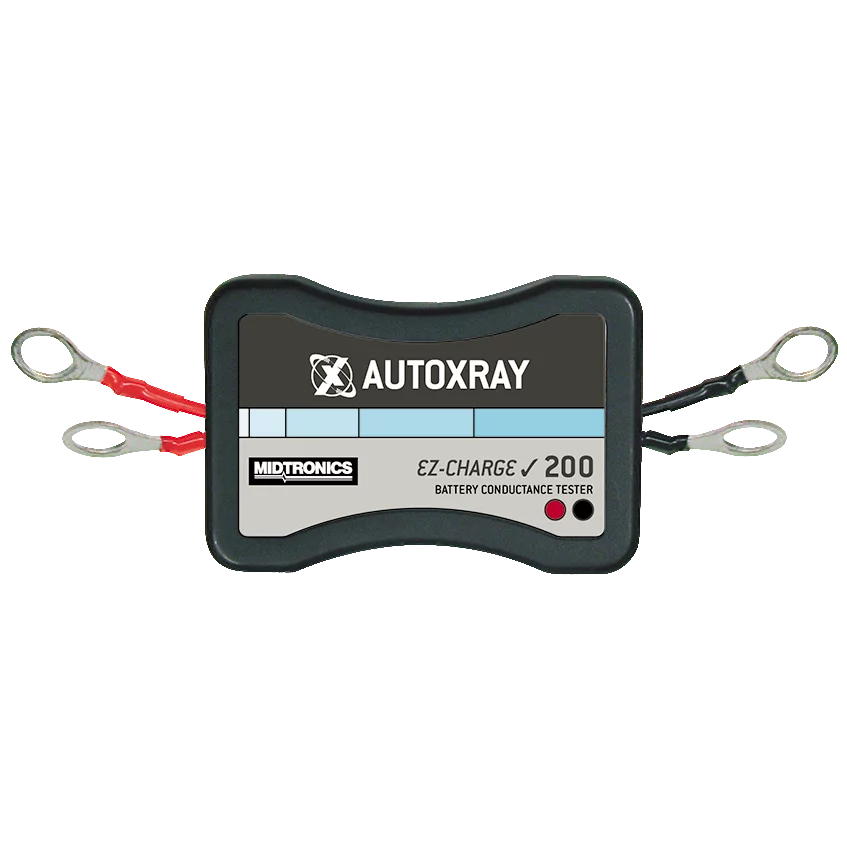 2004
EZ-Charge √ 100/200 Scan Tool Add-On (withAutoXray)
2002
ED-18 Early Detection Battery & Electrical Analyzer (with Interstate Batteries)
2001
GR-1 Diagnostic Conductance Battery Charger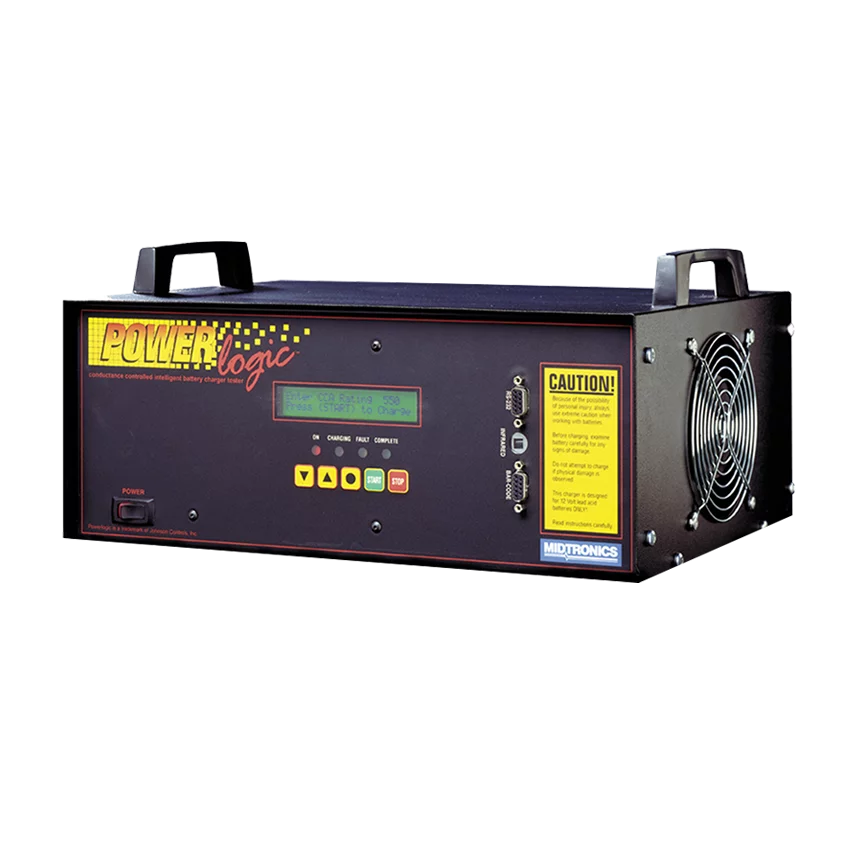 1999
PowerLogic Battery Tester and Charger (with Johnson Controls, Inc.)
1997
PowerSensor Micro 400 Digital Battery Analyzer
1994
PowerSensor Plus Conductive Battery Tester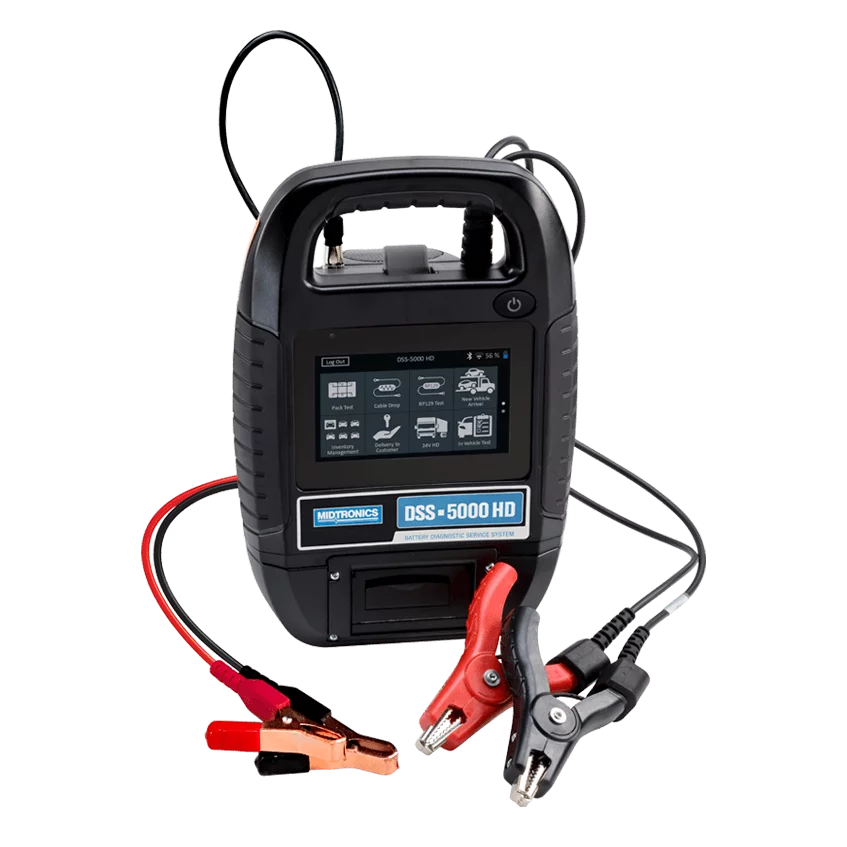 2018
DSS-5000 Battery Diagnostic Service System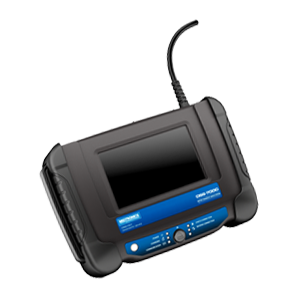 2014
DSS-7000 Battery Diagnostic Service System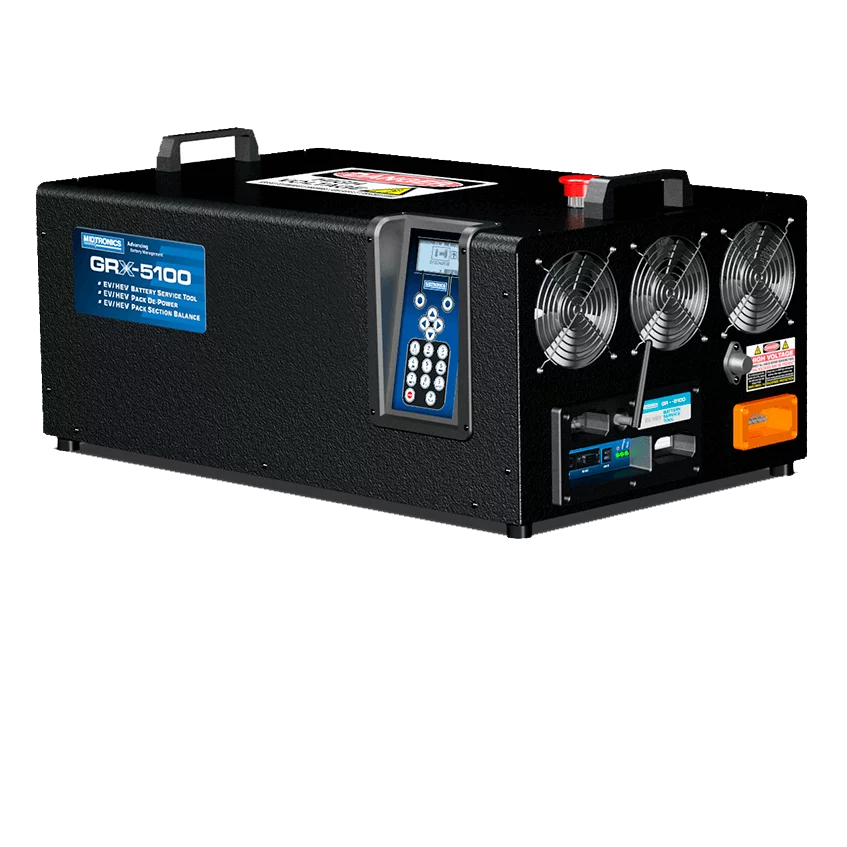 2013
GRX-5100 EV/HEV Battery Service Tool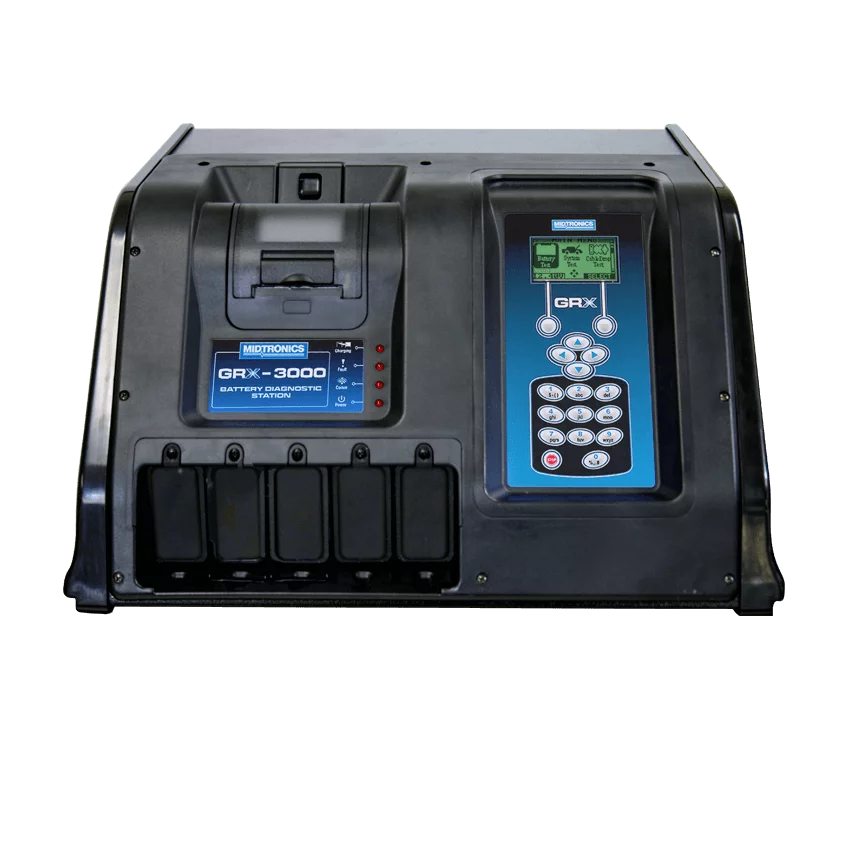 2012
GRX-3000 Battery Diagnostic Station
2011
MDX-700 HD Heavy-Duty Battery Conductance and Electrical System Analyzer
2008
IDR-10 inGEN Diagnostic Data Recorder
Midtronics is consistently ranked among the most innovative companies in the Chicago area, as recognized by Crain's Chicago Business. The annual rankings — established in 2012 — are based on an analysis of issued patents, focused on key criteria including uniqueness of the patented ideas and likelihood of investment to develop and maintain them.
2012: #4
2013: #6
2014: #1
2015: #3
2016: #1
2017: #4
Click to view archived press releases