Automotive Battery Management Information System
The Midtronics Battery Management Information System (BMIS) is a cloud-based analytics solution offered via subscription, designed to support management of battery testing equipment, staff, and processes for improved battery program effectiveness and profitability.
Dashboard view to highlight program testing performance and process compliance
Track equipment usage in the field
Keep equipment updated with latest software updates
Data feed/raw export of test records
Ability to email or print any report
Automatic Over-the-Air software updates
Detailed analysis of testing by date, time, location, day of week and technician
Test data analysis & web-based reports

Location and Tool History reports
Equipment & Software Version Status Tracking reports
Tool self-diagnostics reports
Battery Management Processes
Midtronics products are designed to meet a variety of battery and electrical system service requirements, but selected features on individual products may make them a better fit for your unique service applications. This product is particularly well-suited for these battery management processes:
Battery Program Management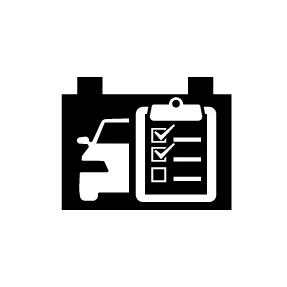 KEY PRODUCT DIFFERENTIATOR
The Foundation of a Successful Battery Management Program
COLLECT BATTERY SERVICE RECORDS ELECTRONICALLY and make them available online

Export battery test / charge / warranty records
Print, email or text results to customers

UPDATE MIDTRONICS TOOL SOFTWARE OVER THE AIR keeping software up to date and support costs down

Rank locations by software update compliance and take corrective actions

DETAILED ANALYSIS OF TESTING PERFORMANCE to understand testing performance issues

Reports of testing by date, time, location, day of week and technician
Alerts available to highlight testing performance issues
Analytics and Communication
BMIS integrates with all WiFi-enabled Midtronics products

Capture and review diagnostic data
Gain visibility into process compliance

Easily manage battery service tools

Track installed base of Midtronics tools
Report on self-diagnostics to improve tool uptime
Receive auto notifications when a tool's software is out of date, clamps need to be replaced, internal battery is low, etc.
Midtronics works closely with individual customers to develop custom BMIS solutions. Please contact your Midtronics account manager for more information.
Find Help Guide in BMIS Knowledge Base.